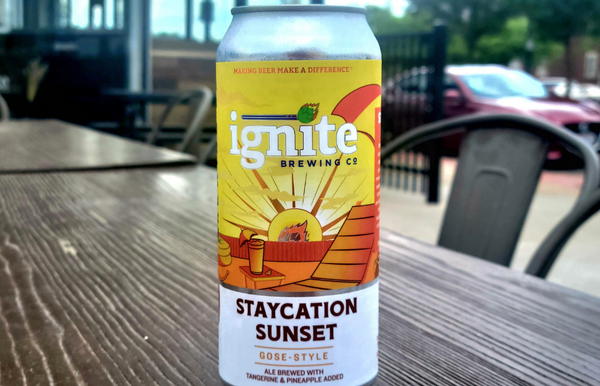 Staycation Sunset Tangerine & Pineapple Gose
Ignite Brewing Co., Barberton, OH
While we may be trading in our beach umbrellas for dringk umbrellas, this gose will help you get into a tropical state of mind wherever you may be.
Huge sweet citrus and triopical aromas compliment the tart tangerine and slightly salty-sweet pineapple notes.
It's as refreshing as a backard kiddie pool filled with cold water right from the hose!
ABV: 4.5% IBUs: 22
Untapped Rating