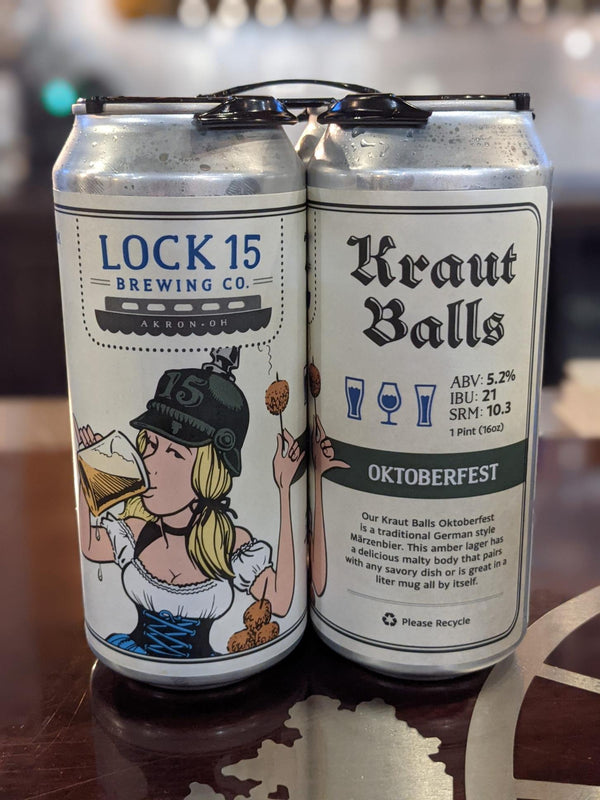 Oktoberfest
Kraut Balls Oktoberfest is a traditional German style Marzenbier.  
This amber lager has a delicious malty body that pairs with any savory dish or is great in a liter mug all by itself!
The sauerkraut ball is an Akron staple. Its exact origins are unknown, but they have been continually enjoyed in the region for more than 60 years.
ABV: 5.2%, 21 IBU