Premium Ohio Craft Beer Subscription Box- 3, 6, 12 Months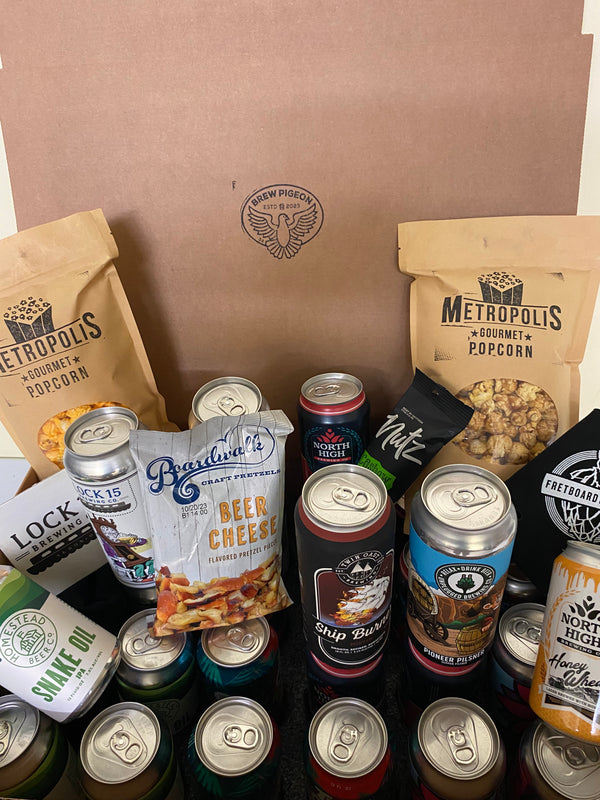 Premium Ohio Craft Beer Subscription Box
Monthly Beers, Snacks, Unique Gifts, Free Shipping & More!

There are beer subscription boxes, and then there are next level beer subscription boxes.. this is next level!
Top Rated Beers - Get 6 different Ohio's top rated beers (rated by real beer drinkers!).  You will receive beers from our limited edition seasonal boxes, Oktoberfest & 12 Beers of Christmas, along with other favorites throughout the year! 
Beer Snacks -This subscription beer box is for the craft beer lover who enjoys not only the beer, but loves beer pairing snacks (think gourmet popcorn from Ohio's own Metropolis Popcorn, savory pretzels, beer peanuts, etc).  Each box contains fresh, tasty treats that will go perfectly with your beers!

Freshness, Guaranteed- beers arrive fresh. Always.

Free Shipping- Always free shipping for your Premium Beer Subscription Box!
Order by the 1st of the month to begin receiving your beer box the week of the 15th of each month, and each additional month thereafter, per your subscription plan
Easily log in to manage your subscription at any time
Subscription Auto Renews once subscription period is completed- email info@brewpigeon.com prior to subscription term completion in order to request subscription box cancellation