Saucy Brew Works Beer Box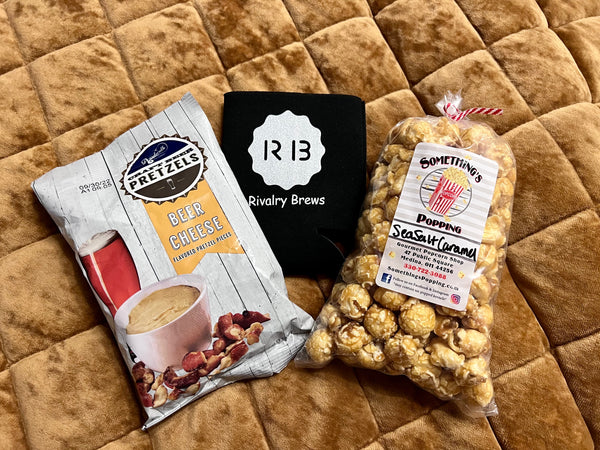 Top Beers & Snacks from the Cleveland Brewery of the Year in 2019, 2020 & 2021!

Bring Saucy beers directly to your doorstep with 4 of the top selling Saucy Brew Works beers and delicious beer pairing snacks- sea salt caramel popcorn and beer cheese pretzels!

Grab yours today and enjoy the top Saucy brews!

Even better, Saucy just started planning trees and giving back to the Planet to create a cleaner future moving forward!

Beers*

Love You, Bye (Hazy IPA)

Juicy ASAP (American IPA)

El Lager ( Lager)

Dub Jam ( Sour) Or another favorite Seasonal Beer!

*Beers subject to change based upon availability